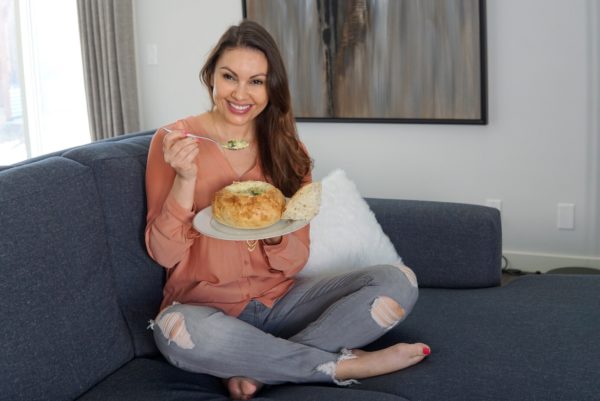 While the east coast is getting slammed with one storm after another, we've teamed up with Wyke Farms Ivy's Vintage Reserve Cheddar to create a delicious Broccoli Cheddar Soup recipe. This is one of my favorite soups to make on a snowed-in day. It's full of vitamins and a great way to sneak in those extra vegetables with your kids. As you might have guessed, what makes this soup exceptional is the cheese. You should never use a bland mild cheddar cheese for this soup. A quality flavorful cheddar cheese will make all the difference. As soon as we sampled Wyke Farms Ivy's Vintage Cheddar, we knew it was destined for creating a Broccoli Cheddar Soup recipe full of richness and flavor. We don't like to brag, but I can tell you my soup is definitely better than Panera!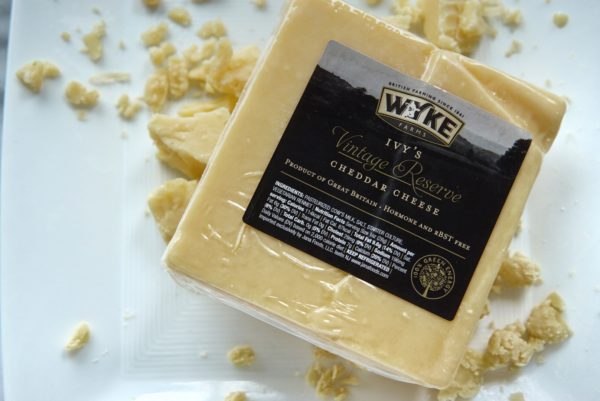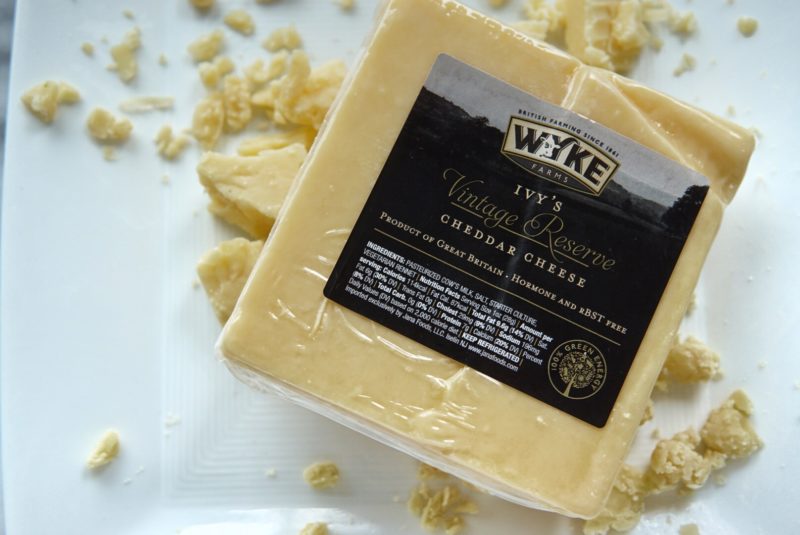 This cheese is very unique and award-winning for its rich flavor and sharp tang followed by a lasting mellowness. Imported from Wyke Farms in Somerset, England, Ivy's Vintage Reserve cheddar is made using grandmother Ivy's 100-year-old family recipe!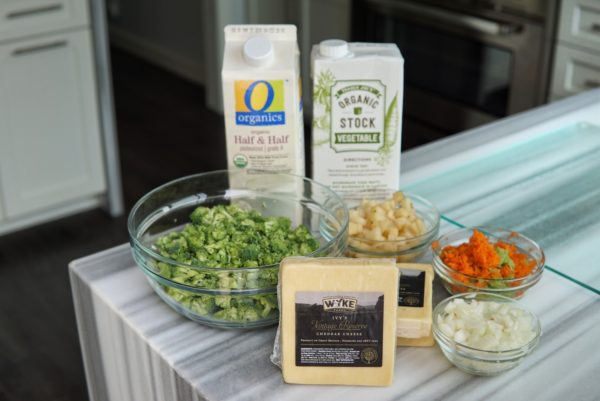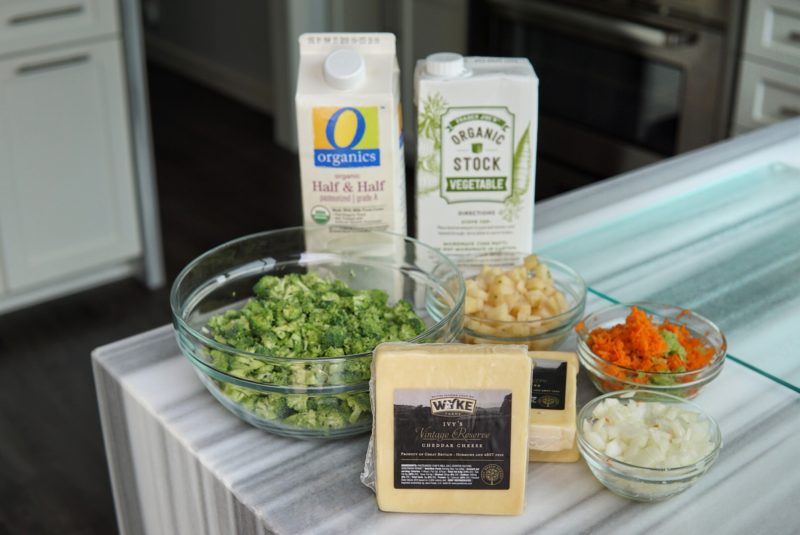 The perfect recipe for sneaking in those extra vegetables!
In addition, when creating this soup I like to finely grate the broccoli stalks and one carrot to sneak in extra vegetables and add extra texture. Your family members who tend to avoid eating enough vegetables won't even know they were added. I also never blend my soup and really enjoy having small chunks of broccoli in every bite!
Stay Warm and Cozy With Our Broccoli Cheddar Soup Recipe
Ingredients
1/4

cup

butter

1/4

cup

flour

1

cup

vegetable stock

2

cups

low fat milk

1.5

cups

half and half

1/4

chopped onions

2

cups

chopped broccoli

1

cup

finely grated broccoli stems and 1 carrot

2 1/2

cups

grated Wyke Farms Ivys Vintage Reserve White Cheddar Cheese
Instructions
In a large pot saute 1tbl butter and saute onions until they are translucent and then set aside.

Next melt 1/4 cup butter and whisk in flour on low to medium heat for 4-5 minutes being sure not to burn the flour until the mixture becomes a rich golden color and flour is completely dissolved.

Then slowly add in vegetable broth while whisking a little at a time. Next, continue adding milk and the half and half and whisk until completely mixed.

Continue simmer on low heat for 20 minutes.

After 20 minutes add all of the vegetables and simmer on low heat for another 5-10 minutes until vegetables are tender.

Last, but not least slowly add in the Ivy's Vintage Reserve Cheddar Cheese until melted.

You may add salt and pepper to taste, but the cheese is very flavorful so you may not need to add any at all.
Nutrition Facts
Stay Warm and Cozy With Our Broccoli Cheddar Soup Recipe
Amount Per Serving (4 g)
Calories 0
* Percent Daily Values are based on a 2000 calorie diet.
Love This Recipe? Pin It!