There are so many amazing Orange County food events. We are truly spoiled here in Southern California. I cannot think of a better way to spend the day than enjoying a variety of bites, cocktails, and wines. Food events are also the perfect way to discover new restaurants in your area. Here is our list of all the best upcoming spring and summer Orange County food events. We also included a San Diego event this year and will continue to update the list as new events pop up. In order to make this list all events must have amazing food, wine, and provide an extra special experience. Many of these events also offer an upgraded VIP experience which we always splurge on. For updates and new events you can check the events page where I list only the best upcoming events in Orange County and throughout Southern California.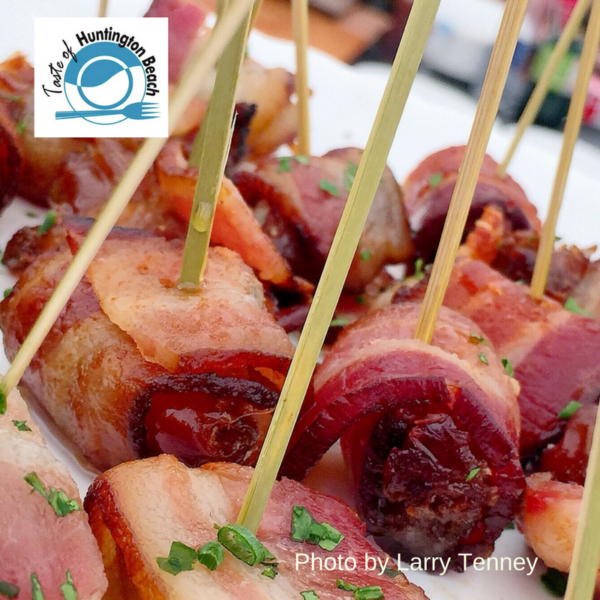 Taste of Huntington Beach Sunday, April 30, 2017 from 12 Noon to 4 PM
The annual Taste of Huntington Beach showcases the best of HB's culinary talents and the region's top wineries and breweries. For one all-inclusive price, attendees enjoy unlimited samples and sips from some of the area's finest establishments. All proceeds go to the Children's Department of the HB Public Library.
GA: $70 VIP: $90
Purchase Tickets at http://tastehb.com/tickets.html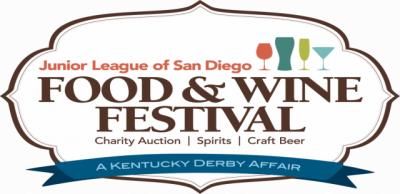 Food & Wine Festival: A Kentucky Derby Affair by Junior League of San Diego May 6th 12-4pm
This Kentucky Derby theme and La Jolla Cove location make this Food & Wine Festival a must attend event. Enjoy more than 50 fabulous bites and sips while gazing at the La Jolla Cove's breathtaking views. Beer, wine, spirits, entrees, appetizers, desserts, oh my! There will be a Kentucky Derby Viewing, Live Music, Best Dressed and Best Hat Contest, Fabulous Prizes, Silent Auction and much more. VIP's will enjoy VIP Lounge access including a welcome cocktail and VIP-only specialty tastings, VIP gift bag, and event festivities. Get those amazing hats ready ladies!
GA $85 and VIP is $140
tickets can be purchased here.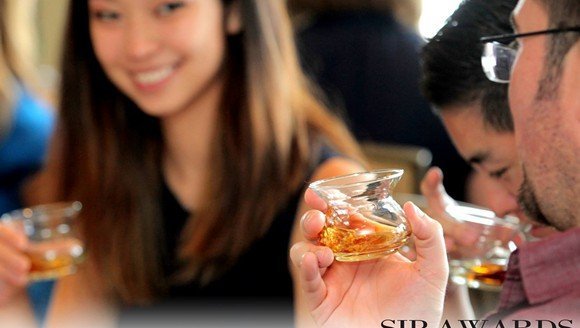 SIP Awards: International Spirit Competition Saturday, May 13th 1pm-5pm
Over 30+ beverage samples to evaluate in a blind tasting, Learn how to effectively taste fine spirits from Professor Neat (George Manska), A variety of appetizers will be served, Many chances to win prizes and gifts throughout the event Social Media Wall and contests, DJ and professional photographers, A very fun and unique experience.
See footage from last years event
Tickets are only $35-$60 and can be purchased here.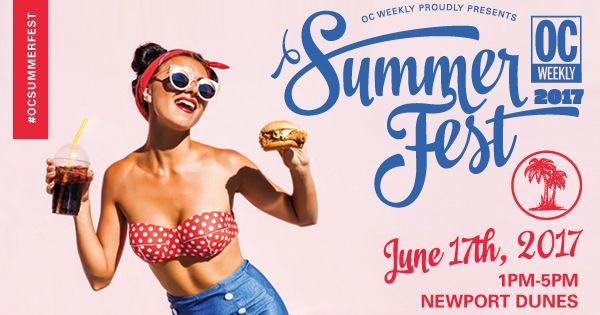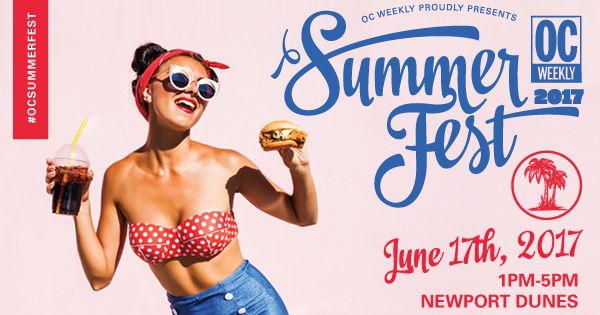 OC Summerfest 2017 by ocweekly Saturday, June 17th
OC Weekly is throwing their annual Summerfest and this year the VIP experience includes a farm to table tasting tent and cocktail contest. Attendees can celebrate the Annual OC Weekly Summer Edition with live music headlined by Pacific Dub and featuring The Simpkin Project, Wheeland Brothers and the winner of OC Weekly's Pick the Band contest, Minor Strut.
GA Presale are only $15 and VIP Presale are only $40
For tickets and more information, you can visit their site here.
OrangeCoast Magazine's Best of 2017 Party July 13th
I had such an amazing time at OrangeCoast Magazines 2017 Best Restaurants event that their parties have easily become my favorite events to attend. Every year they throw a "Best of" party and their events always showcase very high-end restaurants that do not skimp at all on their samplings. Their last event had an amazing Pork Belly served by Mix Mix Kitchen that was easily what I've paid for a $15 appetizer at other restaurants. This event is extra special as you escape to the Orange Coast oasis to help celebrate the BEST in Orange County. Indulge in tastings from over 30 restaurants and eateries named to Orange Coast Magazine's Best of 2017 list and special Hall of Famers. The night takes place at and benefits the famous Rancho Las Lomas Wildlife Foundation. Tropical paradise attire suggested. For more information, please contact Traci Takeda 949-648-5966 ttakeda@orangecoast.com.
Tickets are only $50 and info will be listed on the events page as soon as they go on Sale May 1st!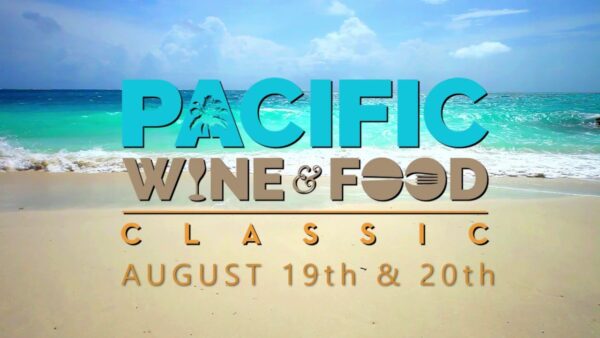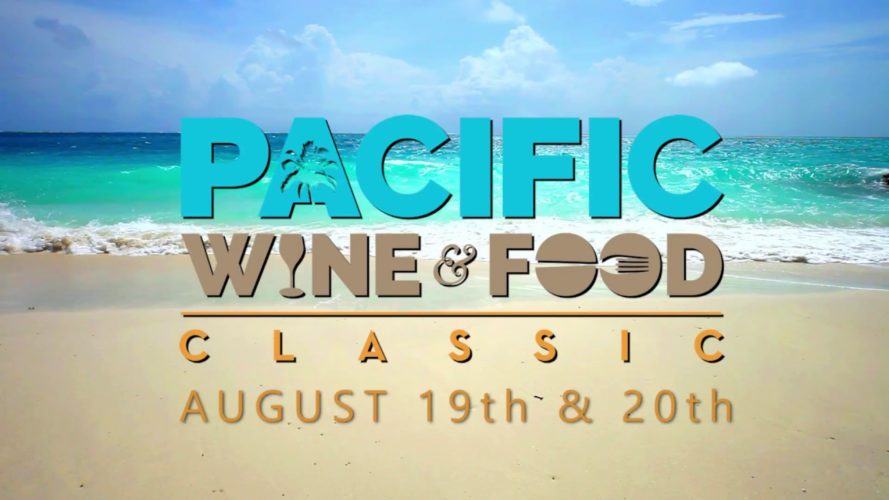 Pacific Food & Wine Classic  August 19th -20th
This Food & Wine Classic is nothing but ordinary. Experience the quintessential Southern California wine and food festival. Indulge in more than 100 summer-inspired tastes from the most fabulous chefs, restaurants, and wineries in Southern California. Savor summer themed libations and music. Guests can enjoy culinary entertainment on the Fisher & Paykel / DCS culinary stage, hosted by Simon Majumdar. This is a very special high-end culinary experience.
Tickets start at $150 and VIP tickets for 2-day admission is $350
Learn more and purchase tickets for this exclusive event here.
Which of these events are you looking forward to?