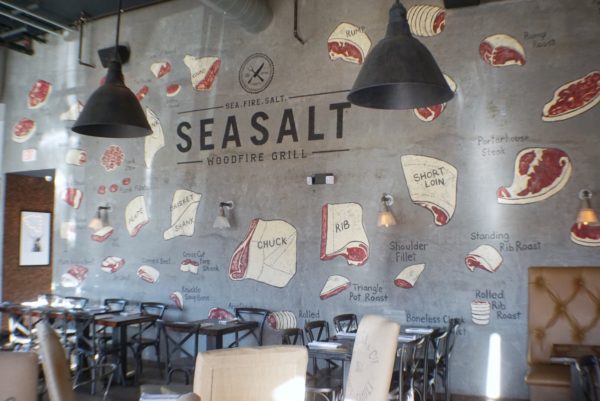 For my third restaurant week adventured I decided to visit Seasalt Woodfire Grill in Huntington Beach for some southwestern BBQ. All I can say is you've never had BBQ like this. Forget about your food smothered in BBQ sauce because when you come here, it's all about the meats. Seasalt Woodfire Grill's name says it all. You can expect delicious cuts your favorite meats all cooked on a wood fire grill with a selection of 7 different finishing sea salts to add that extra dash of flavor.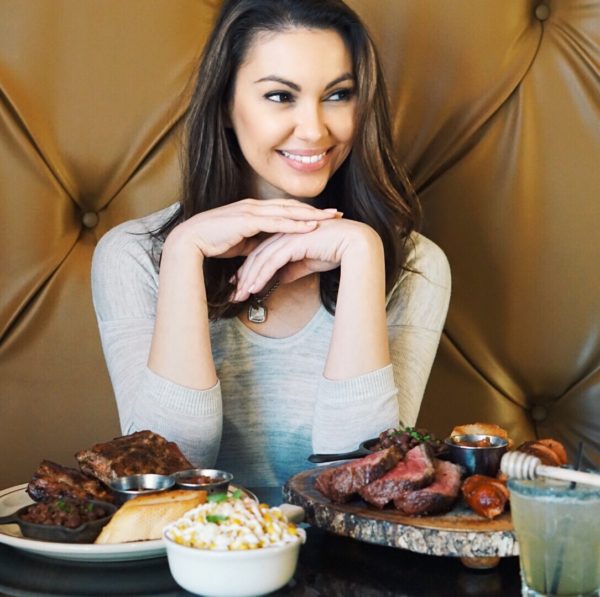 We began our dinner with two of their signature cocktails the Honey Bee (honey whiskey, lemonade) and the Grilled Pina (tequila, pineapple, jalapeno). Then we started with the cowboy caviar and pork belly mac & cheese. In case you're curious, cowboy caviar is actually a southwest version of salsa that combines tomatoes, onions, black beans, corn, topped with avocado. It is simply delicious and the perfect way to set the tone for the type of cuisine you"ll be enjoying throughout the evening.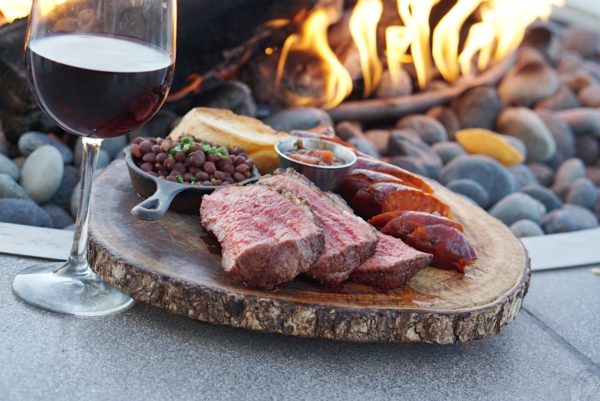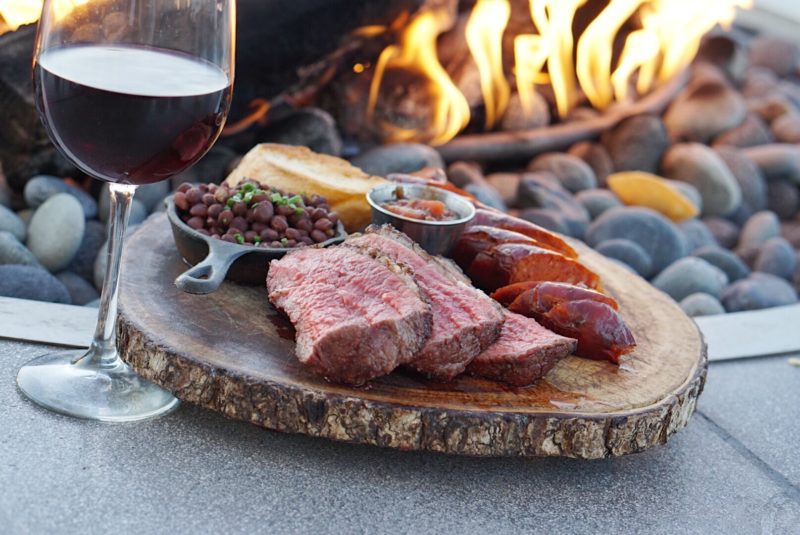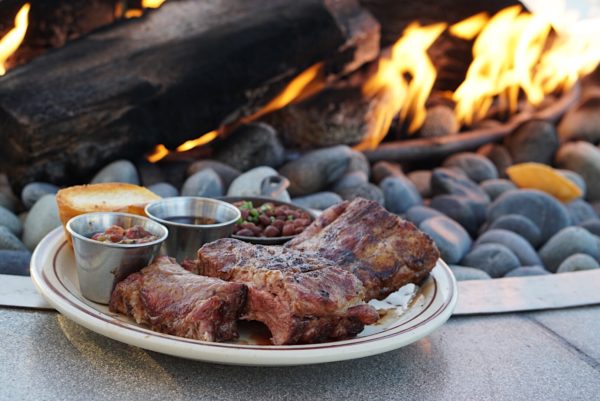 Next, we enjoyed the Santa Maria Tri-tip and Linguisa which is one of their signature dishes and a favorite among the regulars. This is one of the dishes featured on their OC Restaurant Week menu. We also ordered their BBQ ribs of their regular menu as well as the Jidori Chicken. I love that there are no sauces on any of the meats. It really lets the quality speak for itself. That amazing wood fire flavor is all you really need. You can then top them off with a selection fo several different sea salts such as lemon thyme and sun-dried tomato.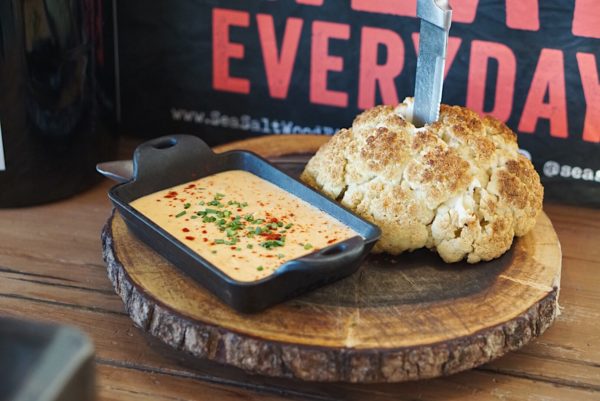 For sides, we also decided to try their awesome whole grilled cauliflower with manchego cheese fondue and seasalt elote grilled corn with lime, smoked paprika, crema, and cojita cheese. These were both absolutely delicious. I loved the presentation of the cauliflower and the corn was just full of flavor. In all honesty, I can pretty much guarantee all of their sides would be amazing, but I just couldn't pass up taking a picture of that amazing whole grilled cauliflower.
It would be very wise to bring an entire group to Seasalt Woodfire Grill for OC Restaurant Week, in fact, bring your entire family. These portions are huge and their dessert is no exception. I always save room for dessert and when I read it was a delicious Banana Pudding, I was like "bring it!". Then this giant dessert creation arrived and I realized I spoke too soon. It was so tasty I did manage to take down about half. The best part is all the caramel goodness and crushed vanilla wafers at the bottom, yum!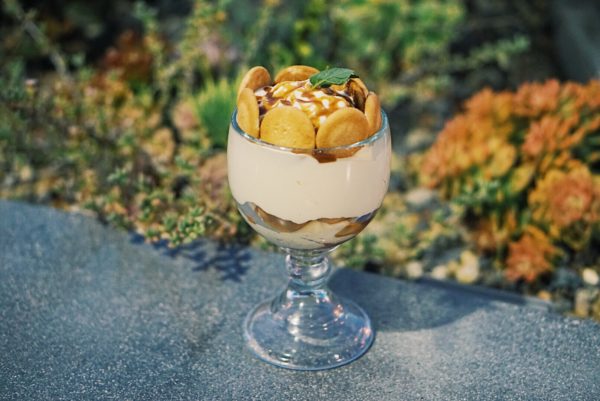 One thing I can very easily say about Seasalt Woodfire Grill is there is absolutely nothing like it in Orange County. In fact, I would say most people have never had real authentic southwest BBQ that lets the quality cuts of meat shine as the star and not the sauce.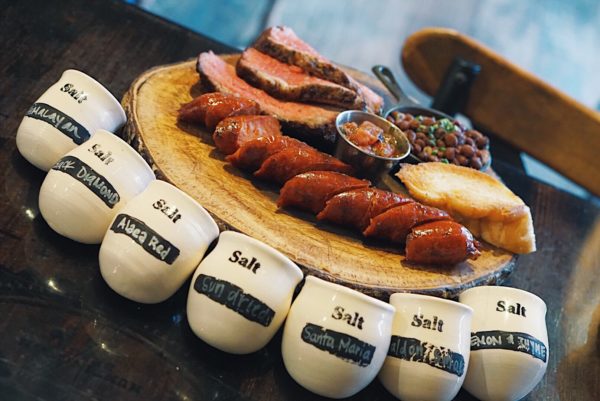 I've always said, "good steak doesn't need a sauce". If you agree, then you will absolutely go nuts for this restaurant. It's a carnivore lovers dream!
Seasalt WoodFire Grill $40 menu
714-804-5545
21214 Beach Blvd
Huntington Beach, CA 92648