Tis the season for my top 5 Orange County Holiday Events for 2016. You will definitely not want to miss these awesome events. I hope to see you there!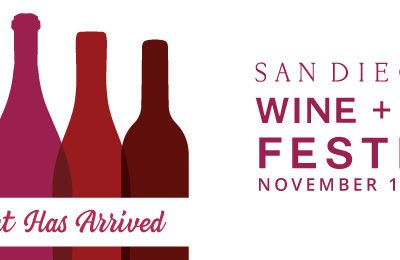 13th Annual San Diego Bay Wine & Food Festival: November 14th-20th
We just had the Newport Beach Wine & Food Festival which was outstanding, but now its time to see what San Diego has in store. I absolutely love spending time in San Diego and this is the perfect excuse to plan a little weekend getaway. They have some seriously awesome food and I am really looking forward to attending this week long event. Foodie's will be able to enjoy over 700 different wines, tastes from 60 of the city's most talented chefs, and over 30 gourmet food companies.
Purchase tickets at www.sandiegowineclassic.com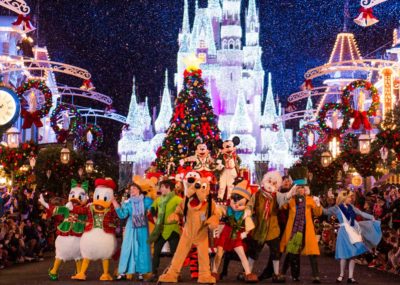 2. New Disneyland Festival of Holidays at California Adventure
Starts: November 10th- January 8th
Most people don't know that Disneyland California Adventure has some seriously awesome Food and Wine events! Their last one was in April and now they are having a Holiday Food Festival featuring tastings from around the world. I am so excited to head back to Disneyland in a few weeks and check out this festival and all the holiday festivities. They also have special treats you can only get during the Holidays and I don't even have to tell you that the park looks amazing. Californians don't really get the type of Christmas I had when I lived in New York, but at Disneyland you will definitely feel the holiday spirit!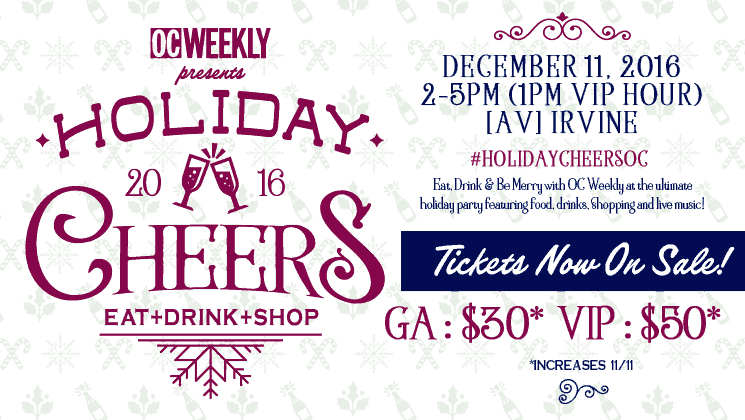 3. OC Holiday Cheers 2016 December 11th 2-5pm
This is OC's largest annual Cocktail party. Expect delicious cocktails, food samples, dessert tastings, live music, and lots of vendor shopping. This is the perfect event to enjoy the party of the season while picking out some great gifts for friends and family!
Get your tickets before prices increase on 11/11 here
Click here to learn more
4.Winter Fest in Orange County: December 16th – January 1st
This annual event definitely sounds like a good time and this year I plan on taking full advantage. Guests can enjoy ice skating, snow tubing, a snowman building area, festival of lights, tons of snow and of course carnival rides. If you are ready to get into the Christmas spirit, then this is where you will want to be!
Gold Star is offering discount tickets, get them before they sell out which happens every year! Tickets start at only $10 here.
Click here to learn more
5. Cavalia's: Odysseo Theatrical Equestrian Show: November 16th-26th
Let me start by saying that normally I wouldn't be jumping out of my seat to see this show. However, Cavalia has been receiving rave reviews and is supposed to be spectacular. I have heard that it is a magical experience that is not to be missed. This show is back by very popular demand and will not be back for a while after this run so if you missed it last time, be sure to hurry and get your tickets.
Gold Star also has discount tickets you can get here. This show also sells out very quickly so don't delay!
I absolutely love the holidays so if you know some great Orange County holiday events please feel free to comment below and share them with me!