This authentic Lamb Korma recipe is full of fragrant seasonings and spices. If you've been following my blog, then it is no surprise that I love Indian Food. After cooking all day in the crockpot, the lamb is as tender as can be and all of the flavors meld together beautifully. This recipe has more ingredients than usually, but it is well worth it.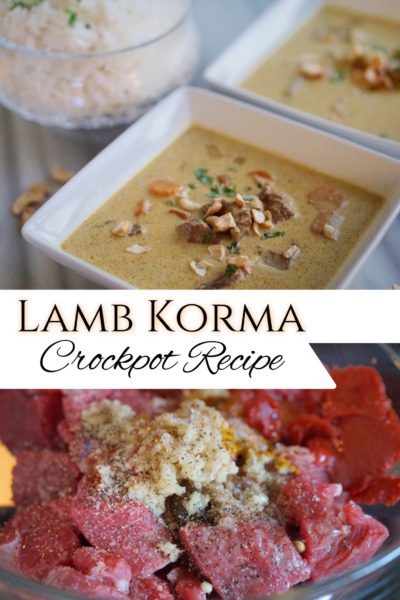 I used this dish as an opportunity to stock up on spices I didn't have. I actually found a great deal at Ralphs on a brand called Spicely. I've never seen so many unique and interesting organic seasonings before and they are incredibly cost efficient averaging around only three dollars. I even purchased some additional spices I didn't need, but will definitely find some uses for!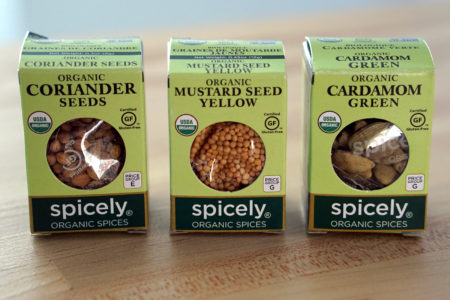 Here are some additional tips: You can leave out any ingredient you don't happen to have on hand. As long as it's not too many you will still have a great dish. I add all these ingredients to make the dish as authentic as possible and Indian food is full spices. I also recommend using cashews and not almonds. You will find the flavor is much more authentic and creamy. I also like to add some additional cashews sprinkled on the top when I serve my Korma.
Enjoy the recipe below and if you love it, remember to pin it and please send me a picture. I would love to add them to my Instagram @prettyfitfoodie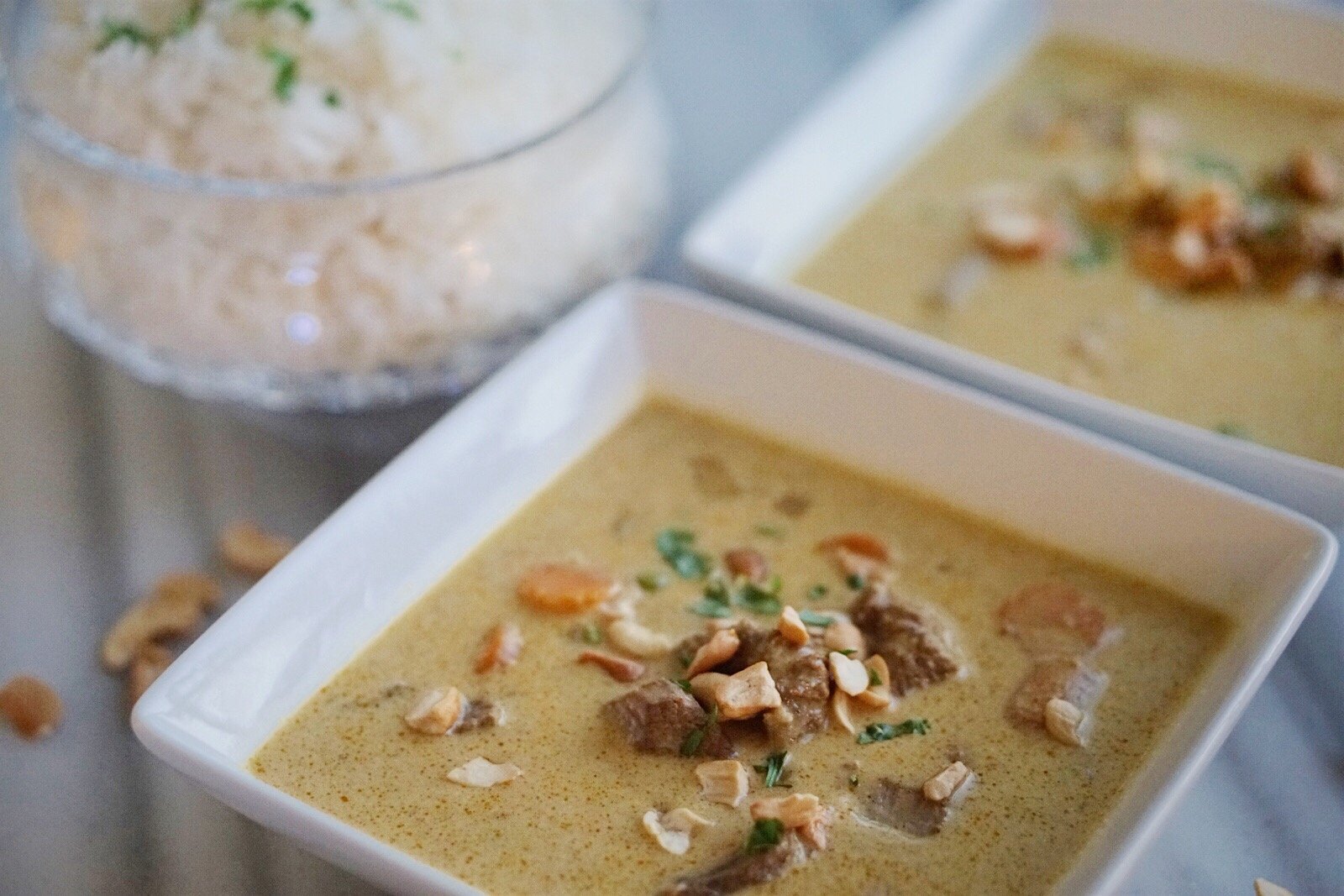 Ingredients
1

lb

cubed lamb

can also use chicken or Vegetables

2

carrots cubed

1

tbsp

tomato paste

1

cup

vegetable stock

can also use chicken or beef

1/2

cup

cashews ground

1/2

lemon

1

tbl olive oil

1

tbsp

fresh grated ginger

3

cloves

garlic chopped

1/2

yellow onion chopped

2

tsp

ground coriander

4

fresh coriander seeds

1

tsp

ground cardamon

4

fresh green cardamon pods

1

tsp

tumeric

2

tsp

garam marsala

1/4

tsp

cinnamon

1/2

tsp

cumin

1

tbsp

ground seasalt

pink Himalayan if you have it

1/2

tsp

pepper
Instructions
In a large bowl combine lamb, all spices, chopped garlic, grated ginger, olive oil, tomato paste, and the juice of your 1/2 lemon. Add cubed carrots to the bottom of your crockpot, then add lamb mixture, and top with chopped onions. Pour in your vegetable stock and simmer in your crockpot for 6-7 hours on low heat.

About 30 minutes before serving add your ground cashews which will thicken the sauce and give it a creamier consistency. Serve with basmati rice.