I absolutely love Indian food and this Chicken Tikka Masala Recipe is delicious and so easy to make. The best part is you can use a slow cooker and forget about it. I'm obsessed with my crock pot and have very little time to prepare meals some evenings. The chicken comes out so tender with the crock pot that its really the best way to make this recipe so even if you do have tons of time, I still suggest using your slow cooker for this recipe.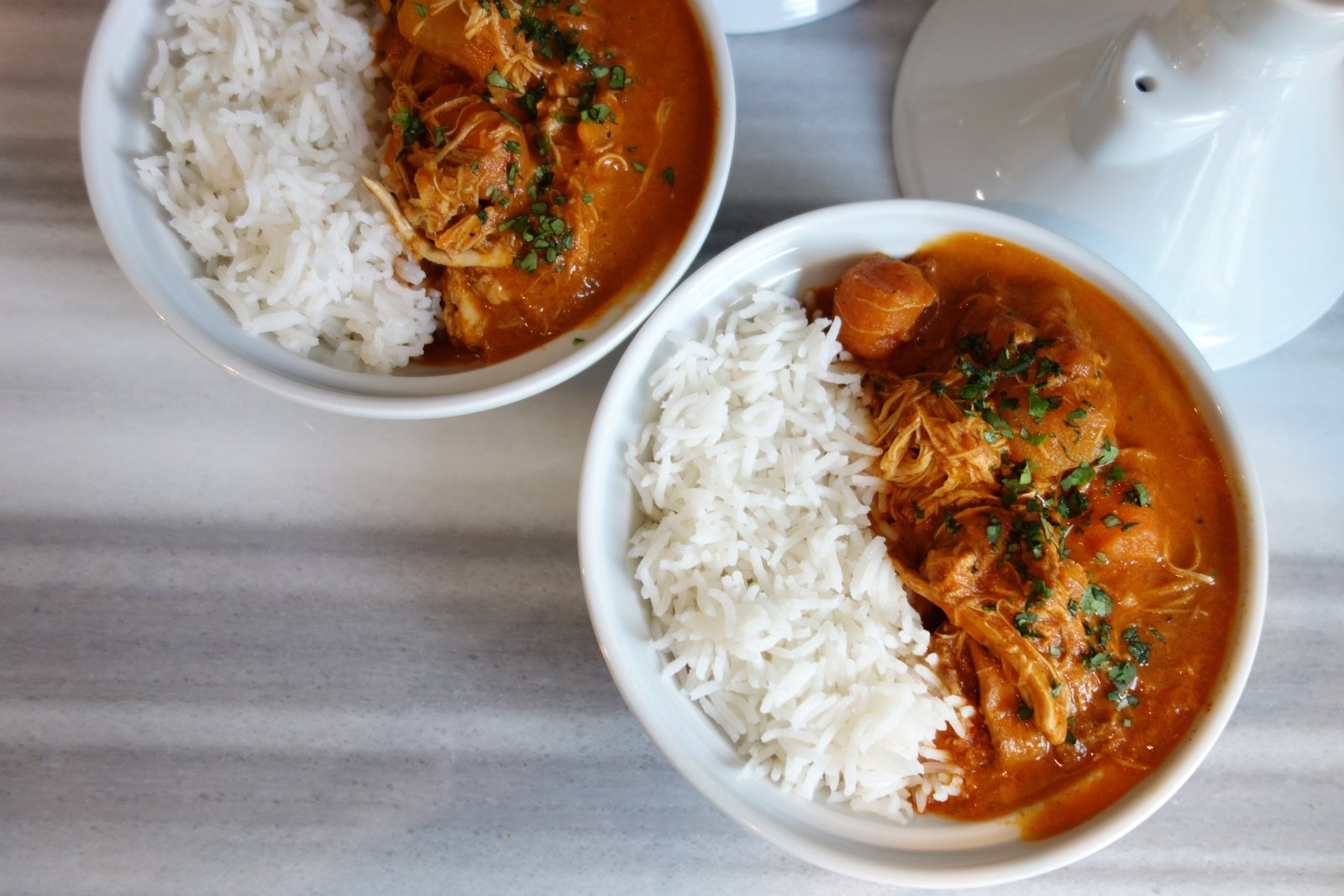 Ingredients
Ingredients

Cubed Chicken Breast or Chicken Thighs

1

can

tomato sauce

1

can

thick coconut milk

trader joes

2

large carrots

1/2

cup

fresh peas

1/2

can

chick peas

1/2

lemon

2

diced garlic cloves

1/2

diced onion

1/4

cup

chopped cilantro

2

tbs

Masala Spice

world market

1

tbs

Paprika

1/2

tbs

Turmeric

1/2

tbs

Salt

1/4

tsp

Cumin

1/4

tsp

Cinnamon

1/4

tsp

Cayenne Pepper to taste
Instructions
Directions

Slice carrots into large pieces and place on the bottom of the crock pot.

Combine chicken, garlic, 1/2 lemon juiced, and all seasonings in a separate bowl and then add on top of carrots.

Top with tomato sauce, cover, and cook on low for 6 hours.

About 30 minutes before serving you can start your basmati rice.

Uncover the crock pot and stir your Chicken Tikka Masala adding more salt to taste if needed. Add the thick coconut milk, peas, chickpeas, and cilantro. Be sure to save some cilantro for garnish.

Let cook uncovered for another 20-30 minutes and once your rice is finished your delicious Tikka Masala is ready to serve!