Surprisingly the second Pitch Perfect 2 World Premiere did not disappoint. The movie reunites our favorite stars Anna Kendrick, Rebel Wilson, Brittany Snow, Anna Camp, Elizabeth Banks and John Michael Higgins. You can expect a ton of new laughs, great new choir mash ups, and all while still incorporating just enough of what we loved about the first movie. You'll also find some new additions added to the mix like Hailee Steinfeld best known for True Grit and my favorite new addition Katey Sagal otherwise known as Peg Bundy.
It was a chilly evening in L.A. heading to the Nokia Theatre, but we made it there just in time! I am wearing a turquoise Bebe Dress and Leather Jacket I've owned for 10yrs!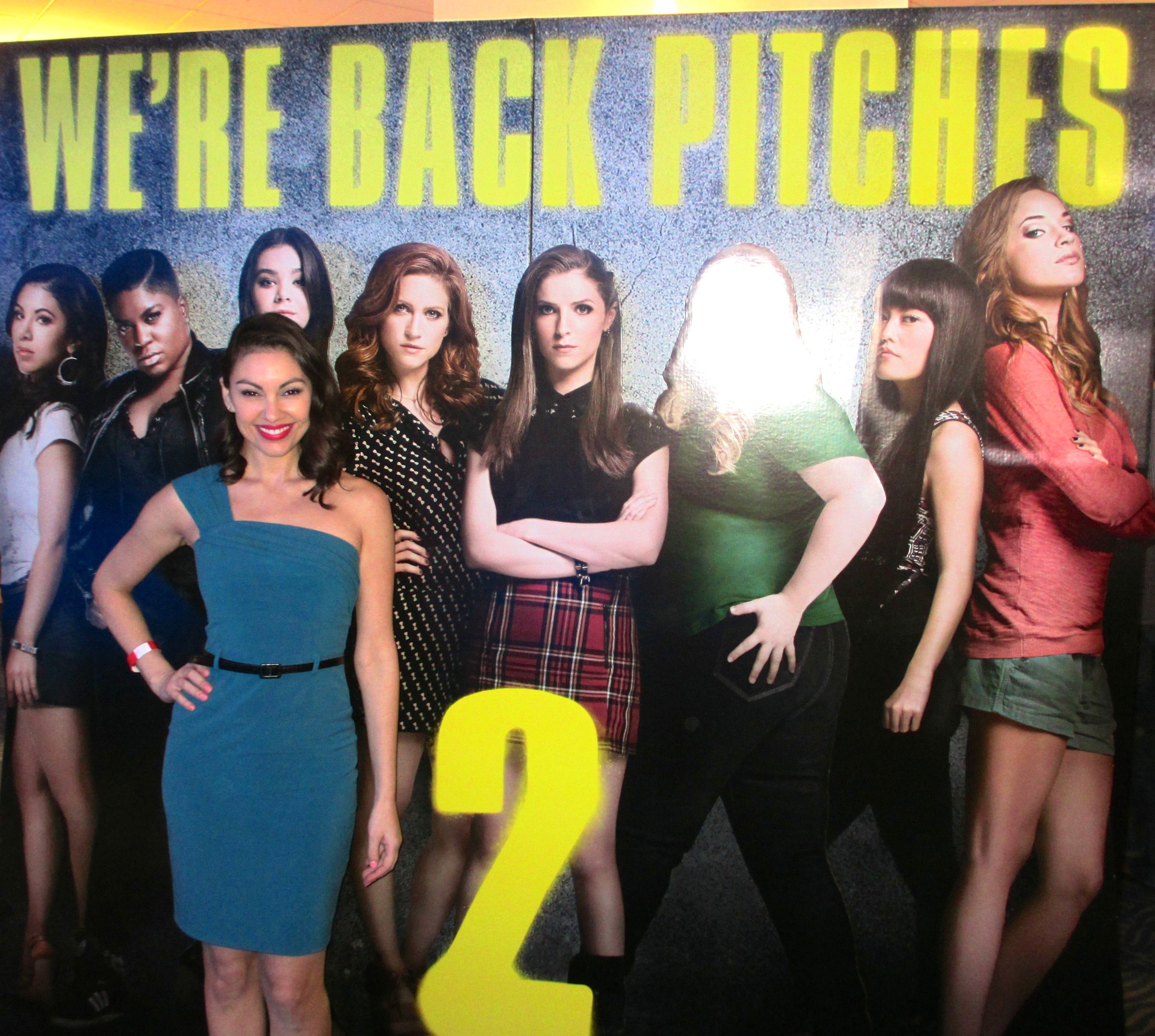 Meet my partner in crime Jana, she is my Premiere Partner and BFF in this crazy city.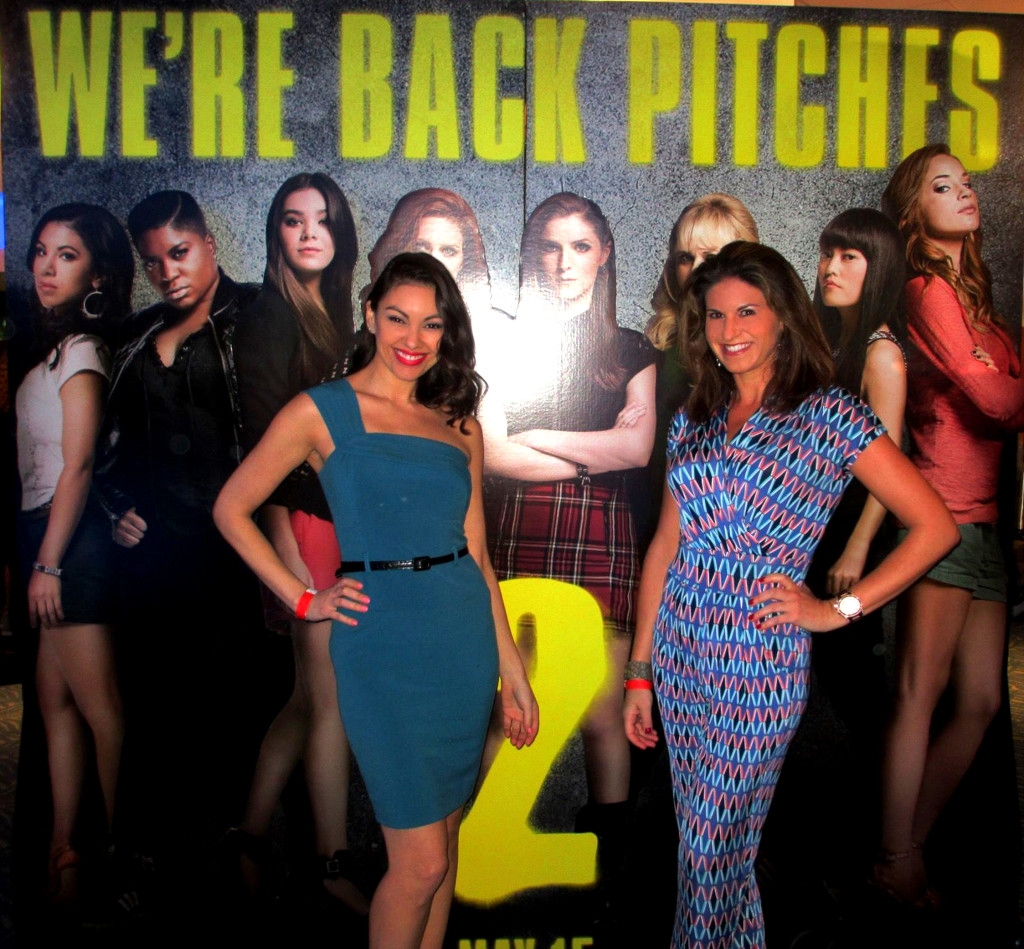 I got my tickets and it's movie time!
Elizabeth Banks came out and thanked all the fans of the film in which about 400 were invited, follow me on twitter @sondrabarker to get tickets to attend premieres and screenings. As soon as I see them I'll repost them for you! She was also joined by all the main cast of the film on stage!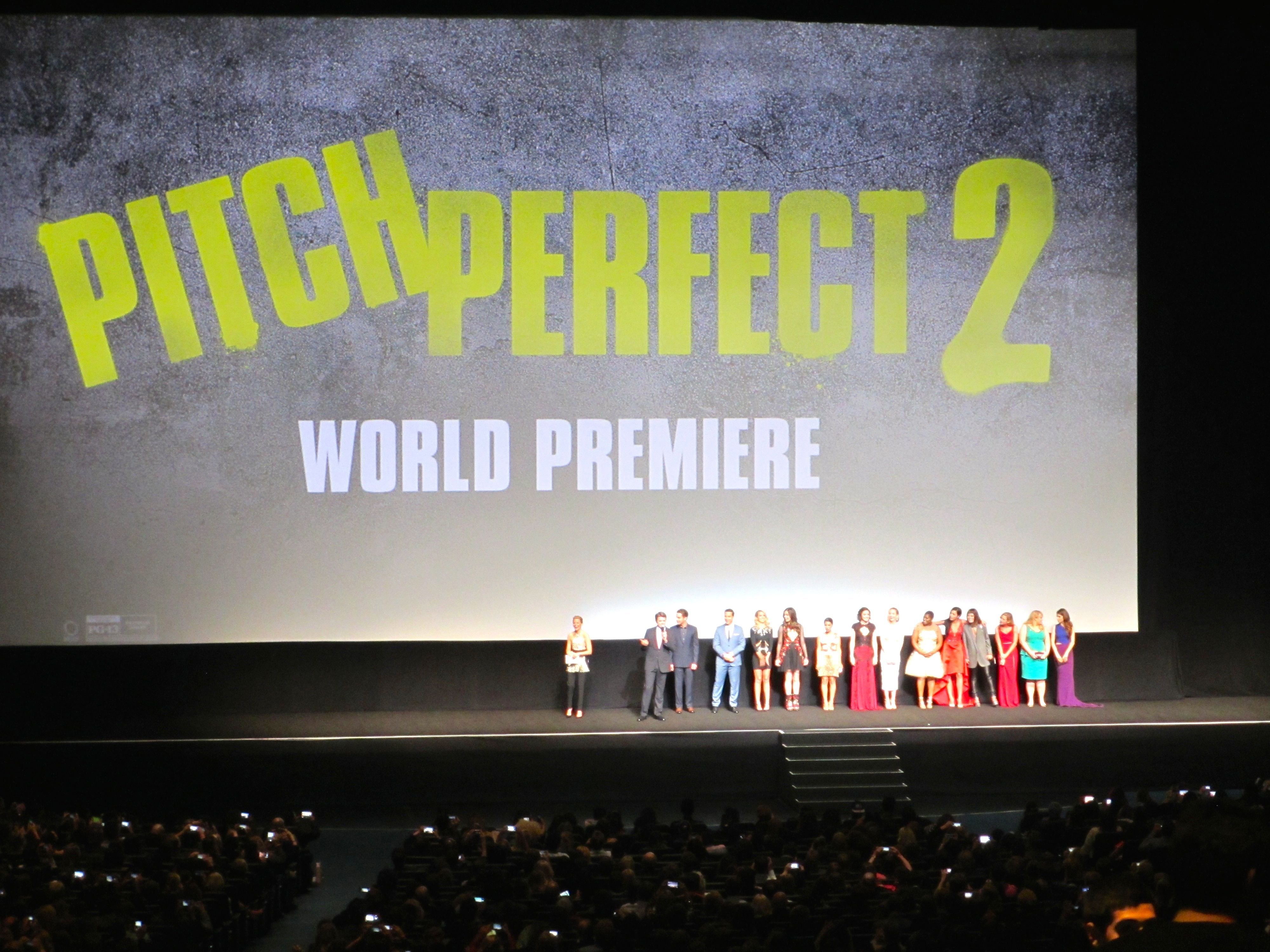 And now for my favorite part of the evening the Premiere After Party, which was tented off at the L.A. Live parking structure rooftop. This was definitely one of the best after parties I've been to featuring aerial performers and a huge stage set up for karaoke complete with a band and back up singers! Then there's my favorite part of the evening which is the food. They had over 6 areas set up with the yummiest short rib grilled cheeses, mac & cheese bites, sliders, a taco bar and several dessert stations. I judge all parties large and small by their food and this one did not disappoint!
Here I am with Anna Camp who I loved from True Blood and Skylar Astin. They were as sweet as can be =)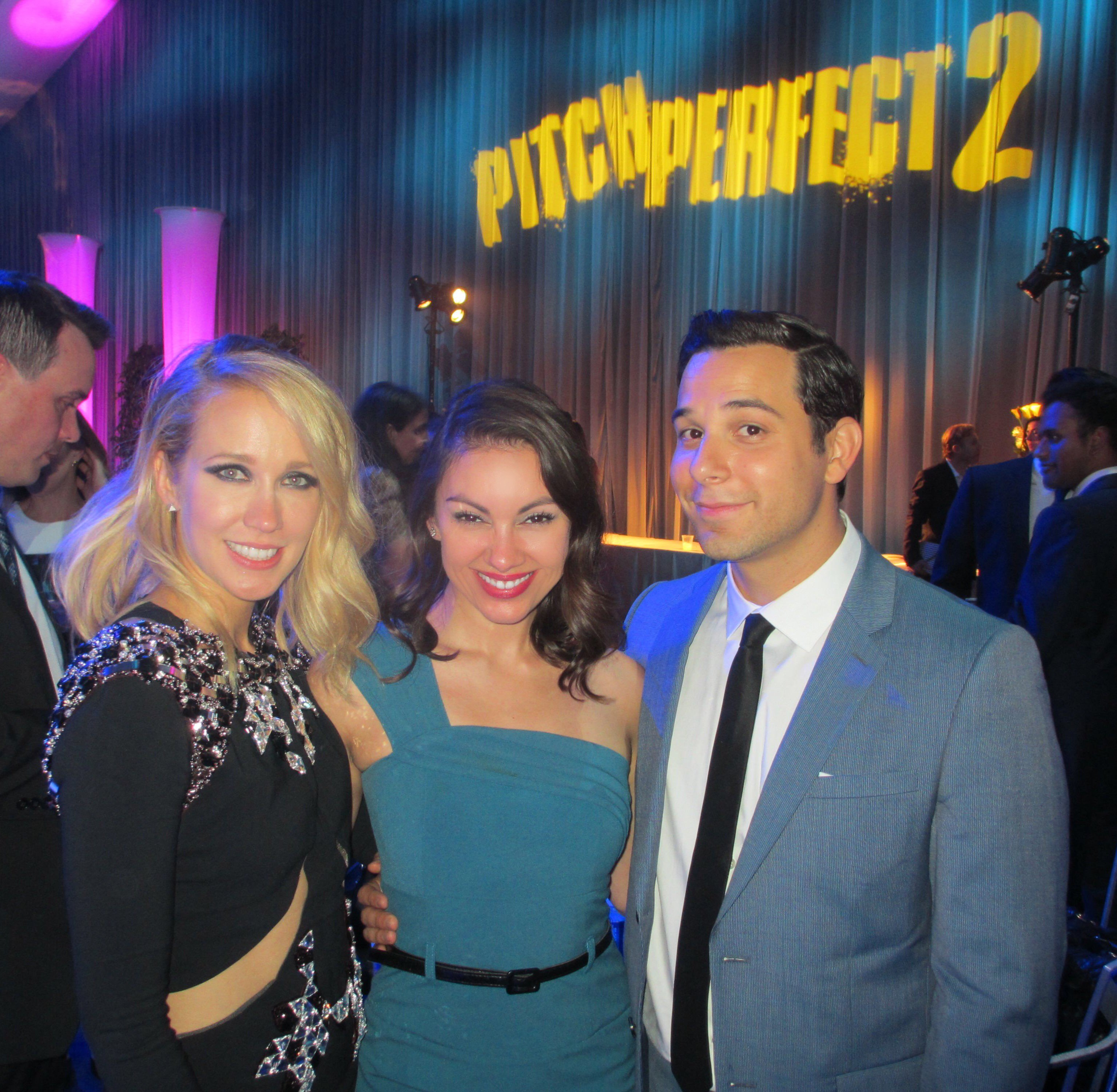 And my personal Favorite John Michael Higgins who holds a special place in my heart for Best in Show and Bad Teacher. Encase you can't tell, we love each other.
Heres a quick little shot of Rebel Wilson my girlfriend grabbed and her love interest in the movie, Adam Devine